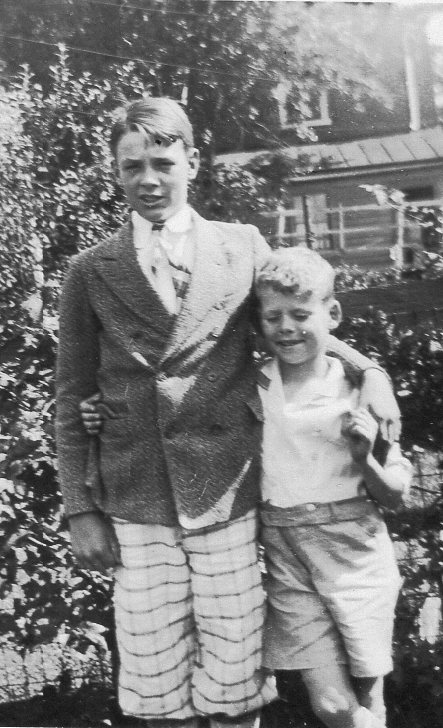 Dad had an older brother, Laird, who died of some kind of neurological infection when Dad was a young boy. This is Dad on the right, with Laird.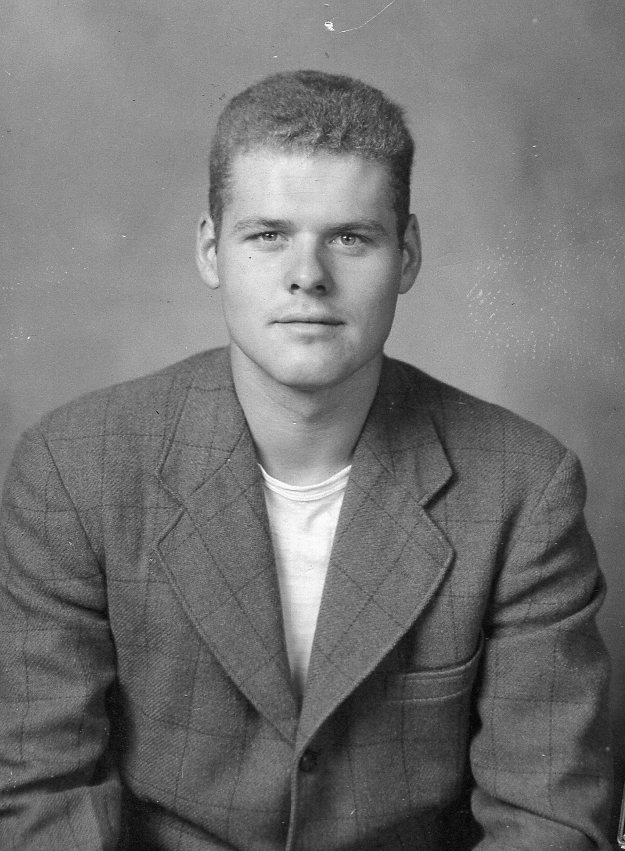 I think this picture might have been taken around the time of Dad's high school graduation, about 1939 or 1940. He was born and raised in Norristown, Pennsylvania.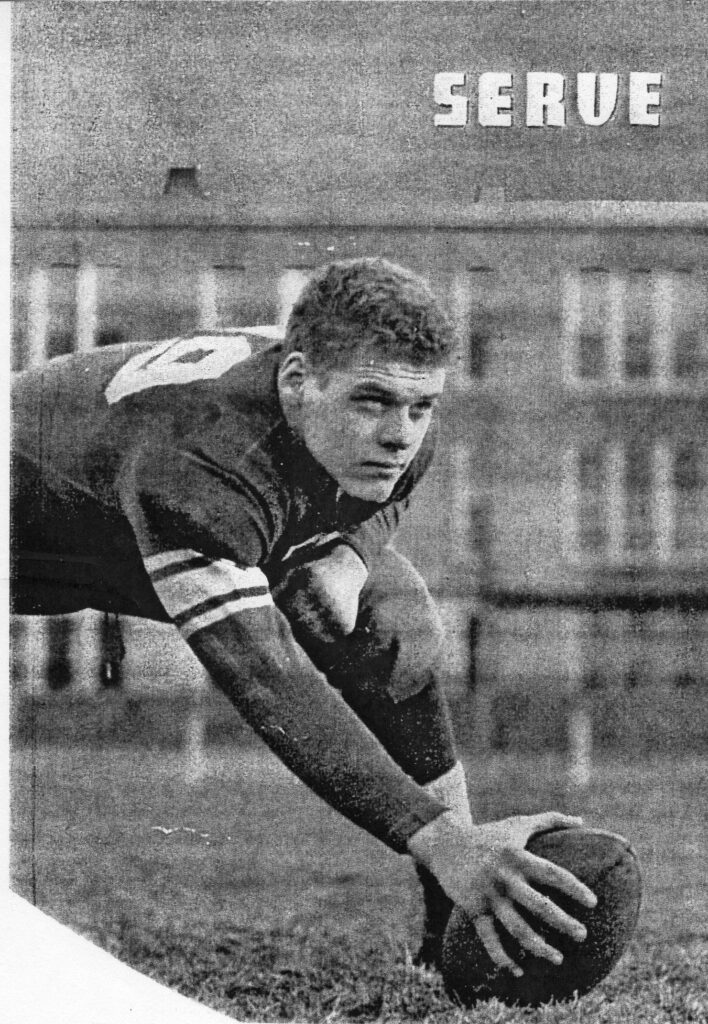 Gettysburg College recruited Dad on a football scholarship.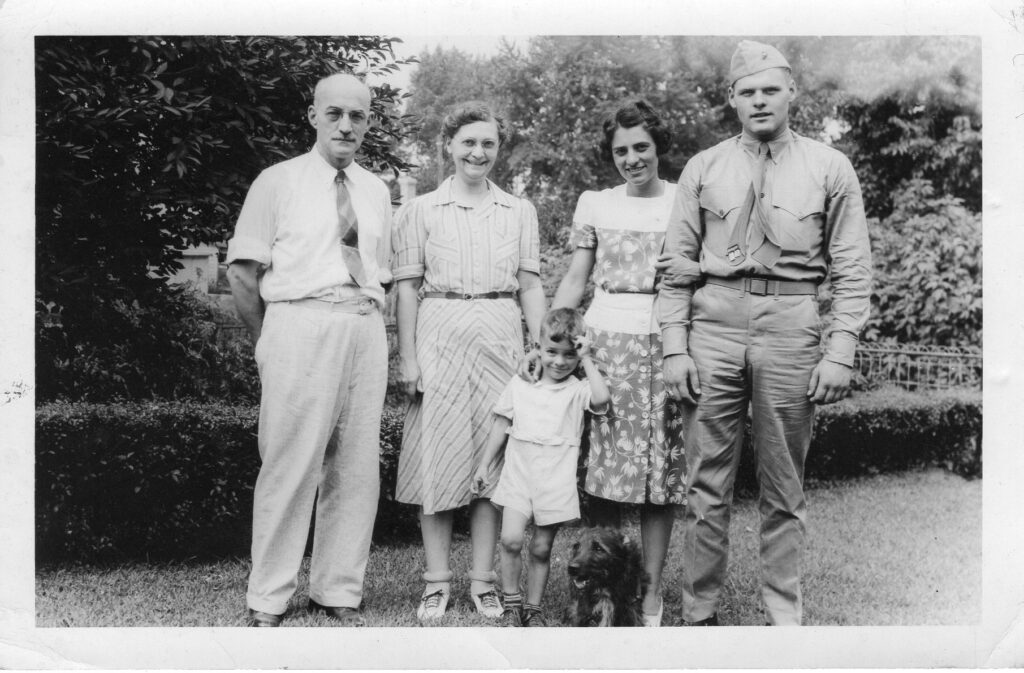 After the bombing of Pearl Harbor Dad suspending his college studies and joined the Marines. Here he is in uniform with his parents, his sister, and his nephew.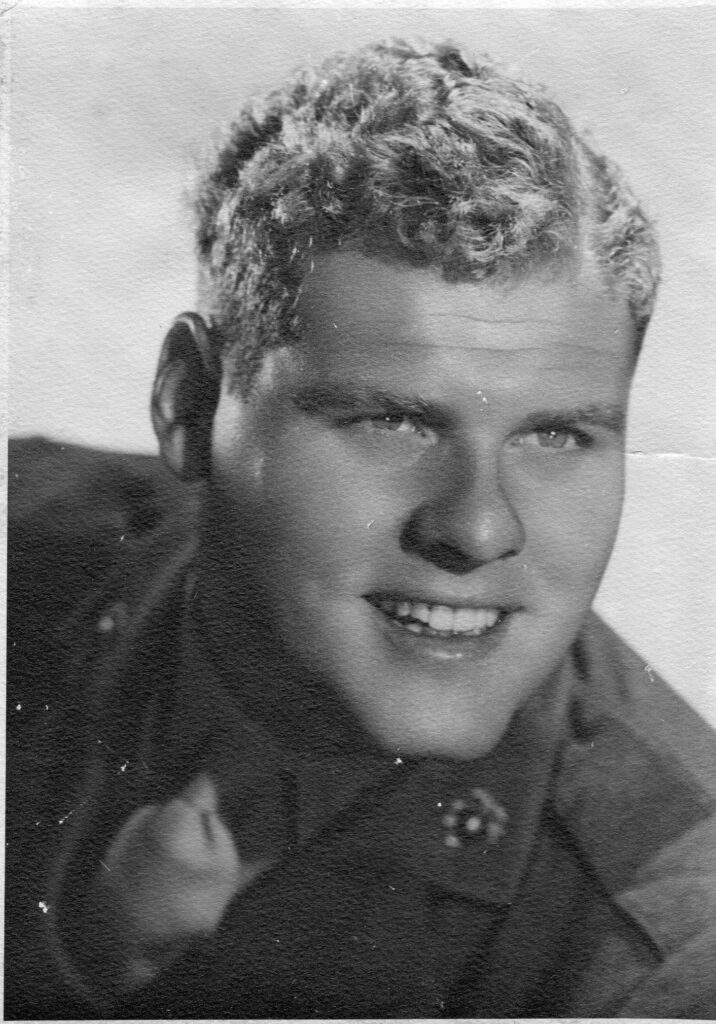 During his stint as a Marine Dad was stationed on a ship in the Pacific, where he suffered a major head injury and spent months in rehab. Before that, however, he appeared as an extra in the movie "Where Do We Go From Here?" with Fred McMurray and Joan Leslie.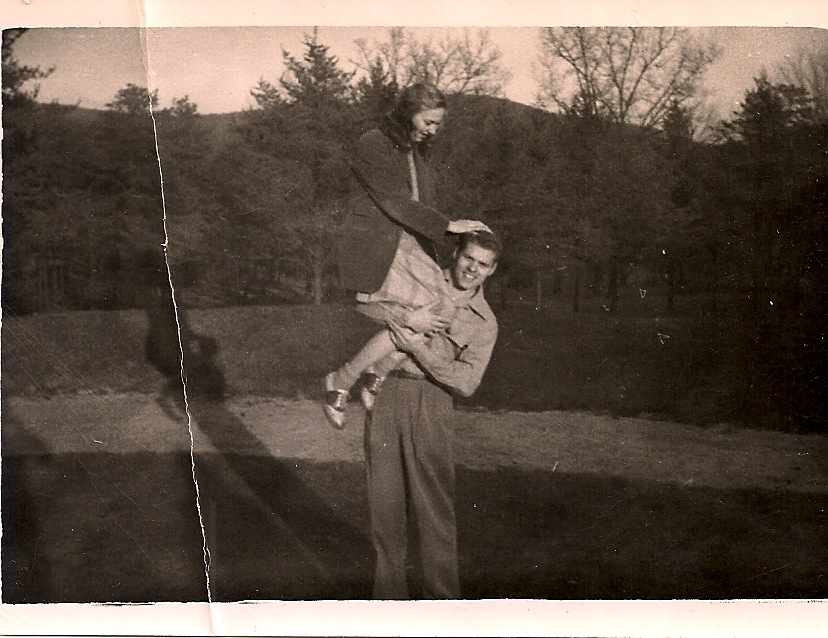 After being discharged from the Marines Dad returned to Gettysburg College, where he met, fell in love with, and married Anna Lois Heim.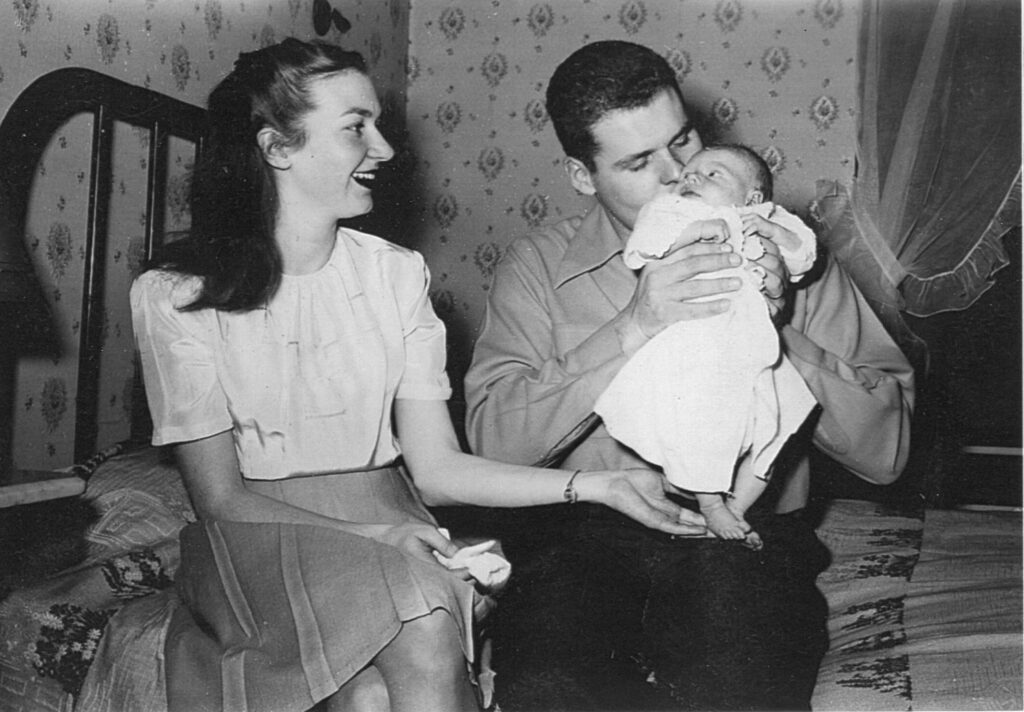 Their first daughter, Leslie Halloway Shainline, was born on January 16th, 1948.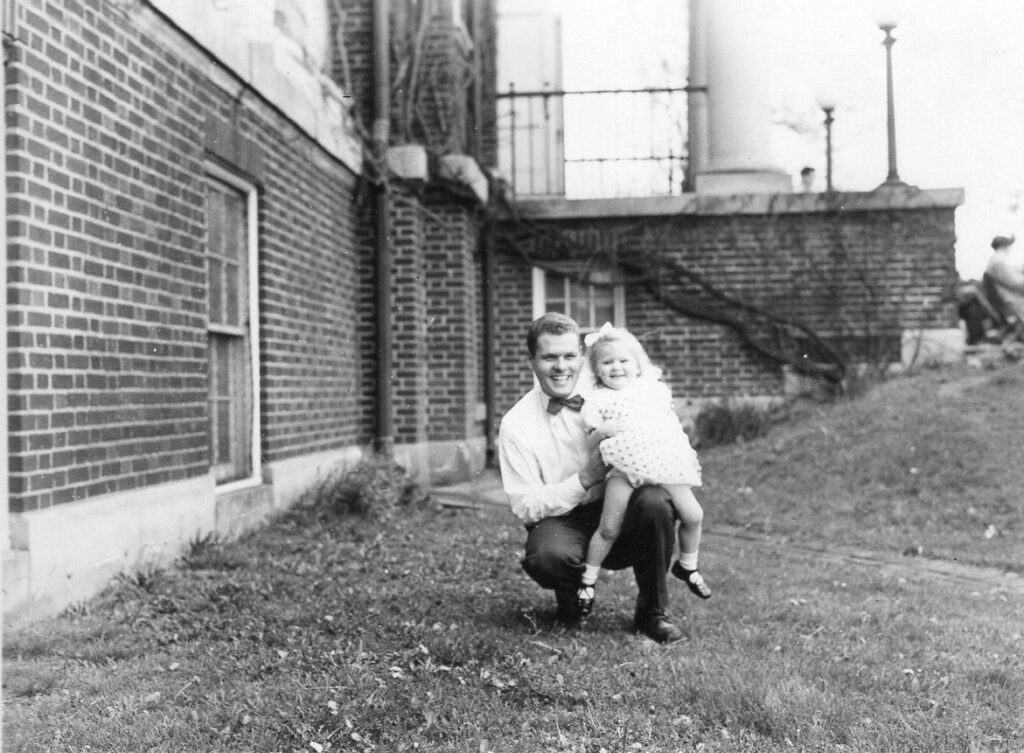 Here is Dad posing with Leslie outside of the old Gettysburg College gym, where he spent a lot of time as a young professional.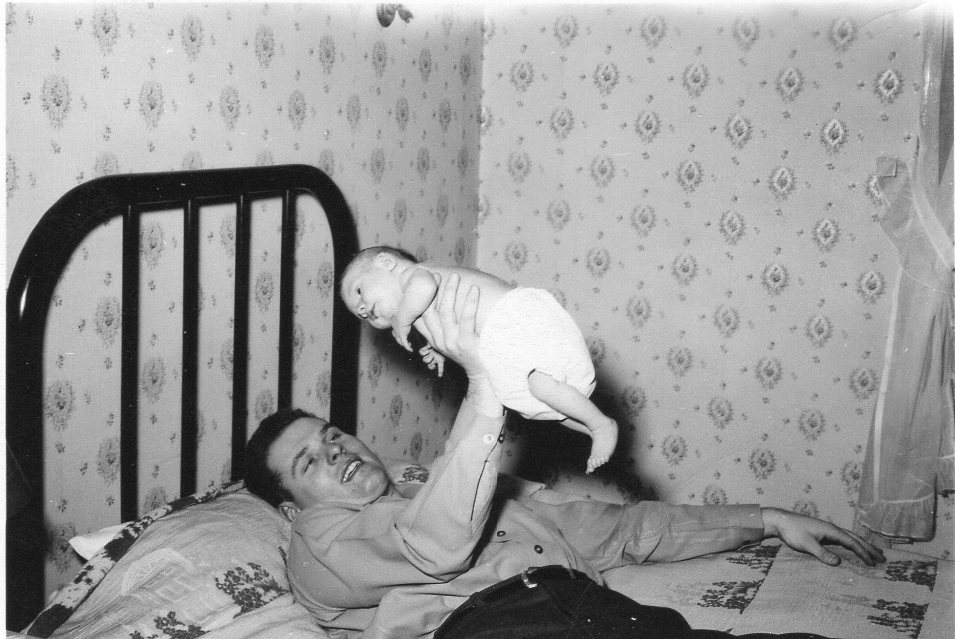 Michael Ray Shainline was born on July 23, 1950. As a football coach back then, Dad liked to toss his young children around (But this picture might still be one of Leslie).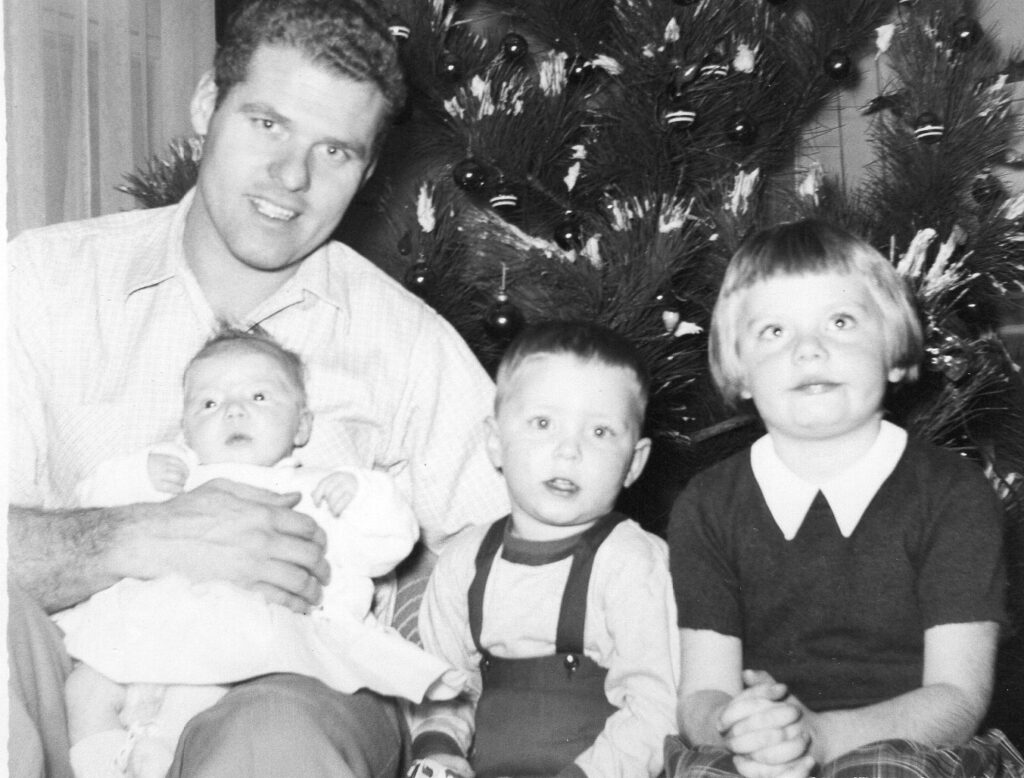 This picture shows Dad holding infant Beth with Mike and Leslie at his side. She was born in 1952.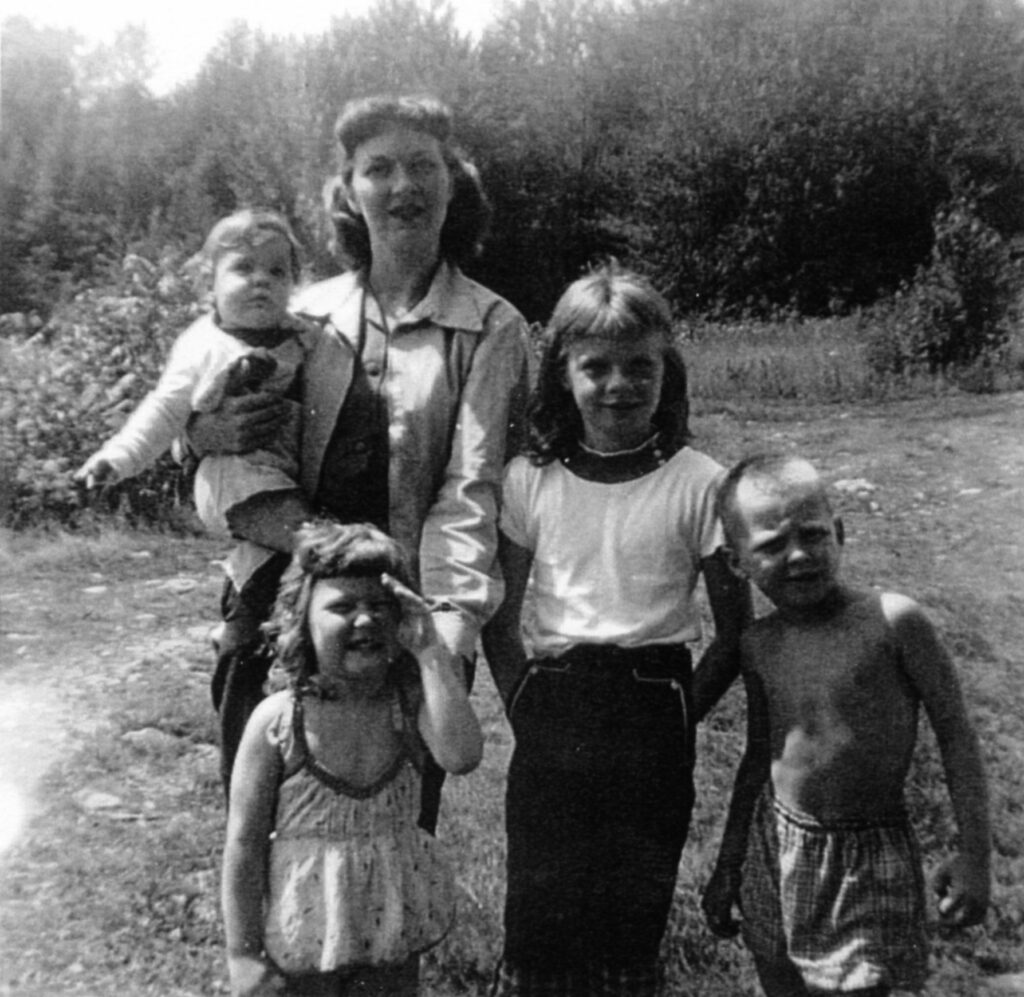 This picture was taken the summer of 1956, a year after Jan was born, and a few months before Beth died.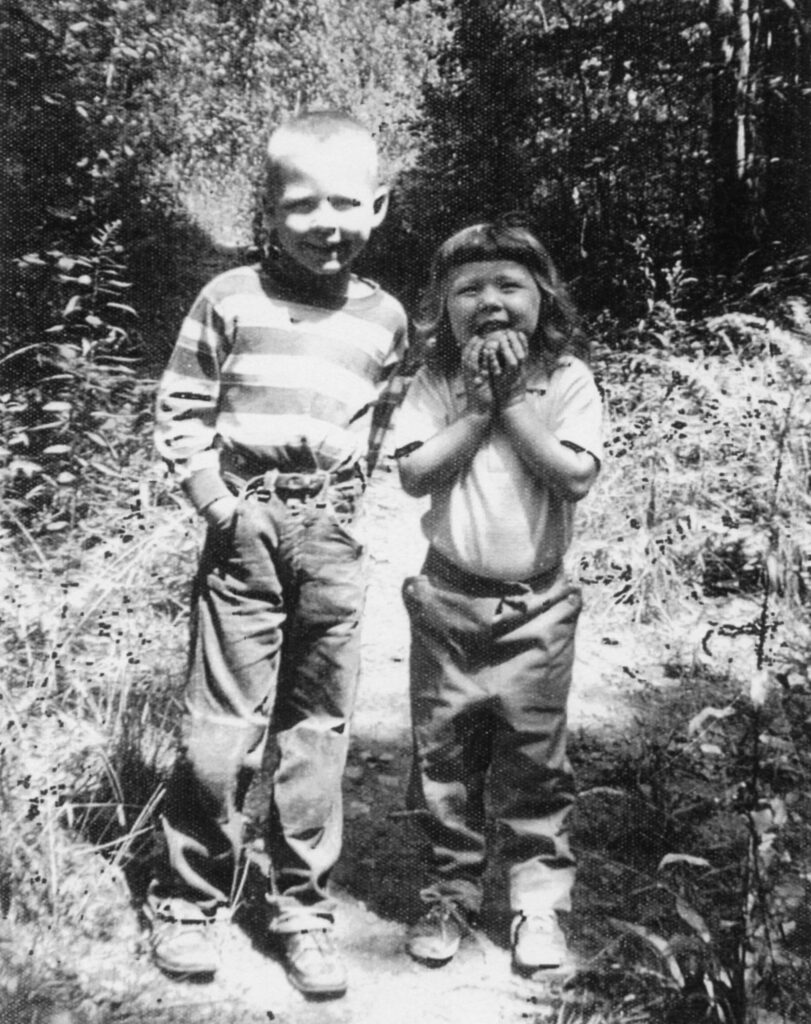 The summer of 1956 Mike and Beth spent a lot of time walking together through the woods around Camp Susquehannock.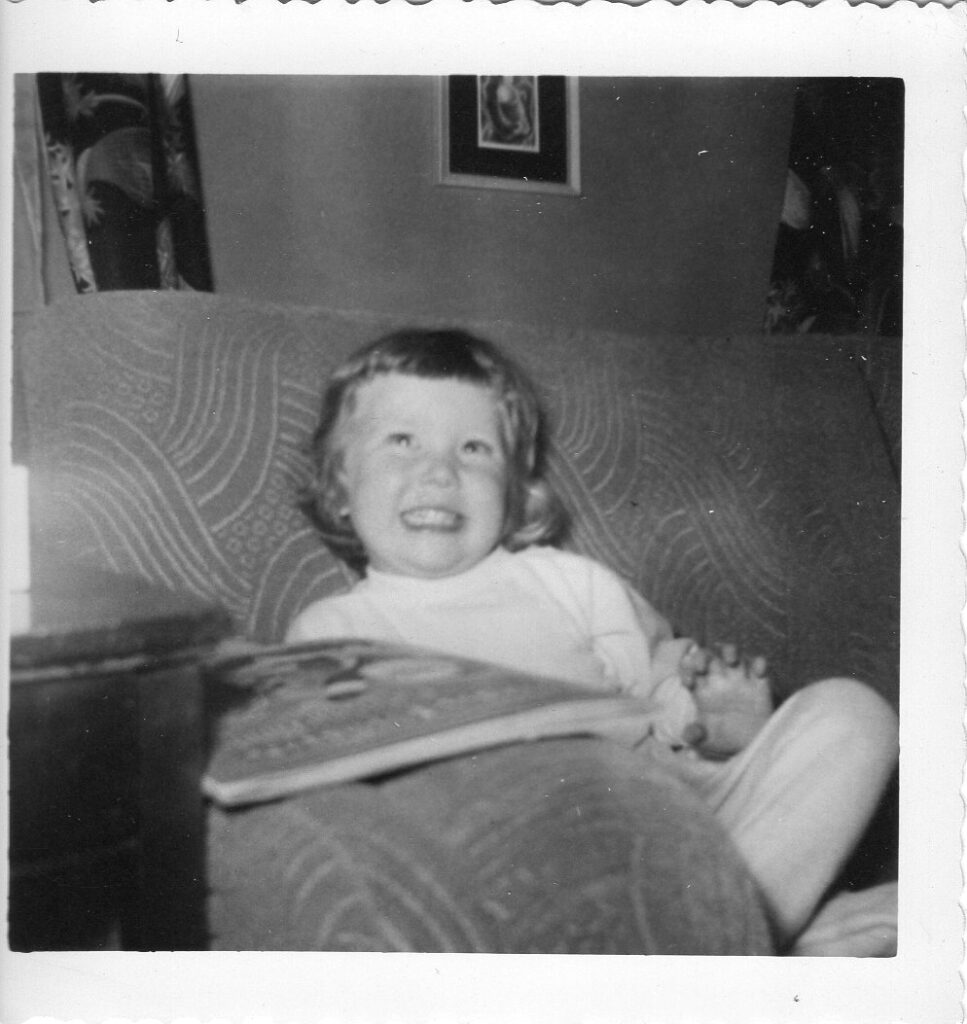 This is one of the last pictures available of Beth before her death in November of 1956.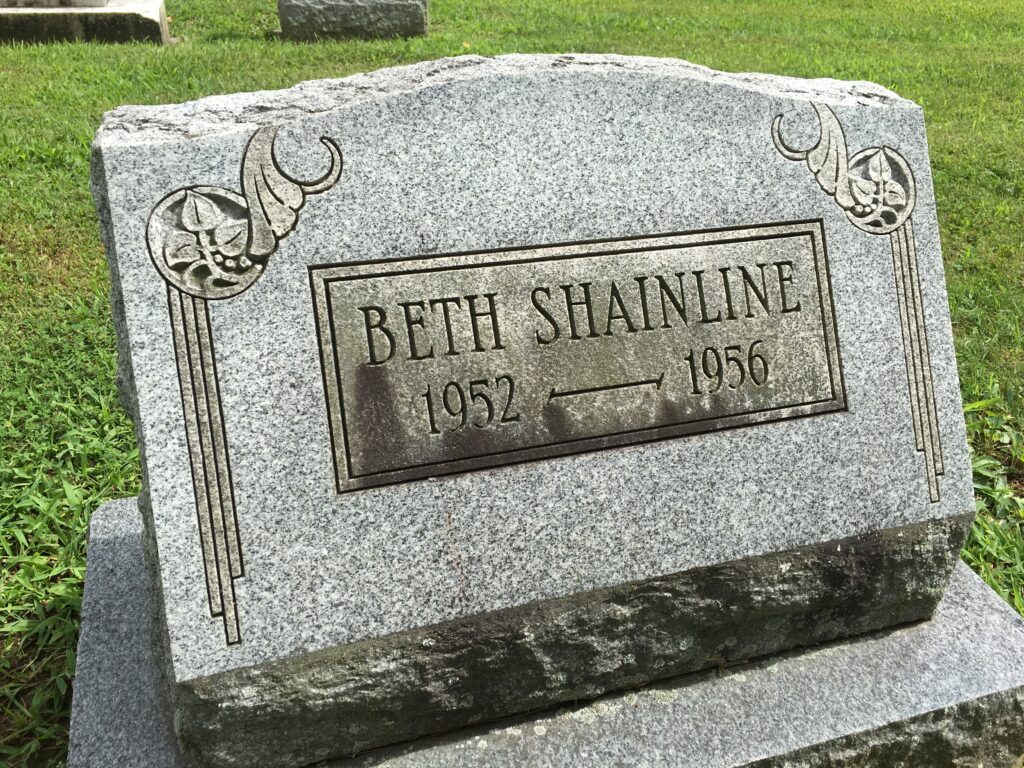 Our parents divorced in 1963, and Dad remarried Connie in 1969. Here I am pinning a boutonniere on him before his wedding.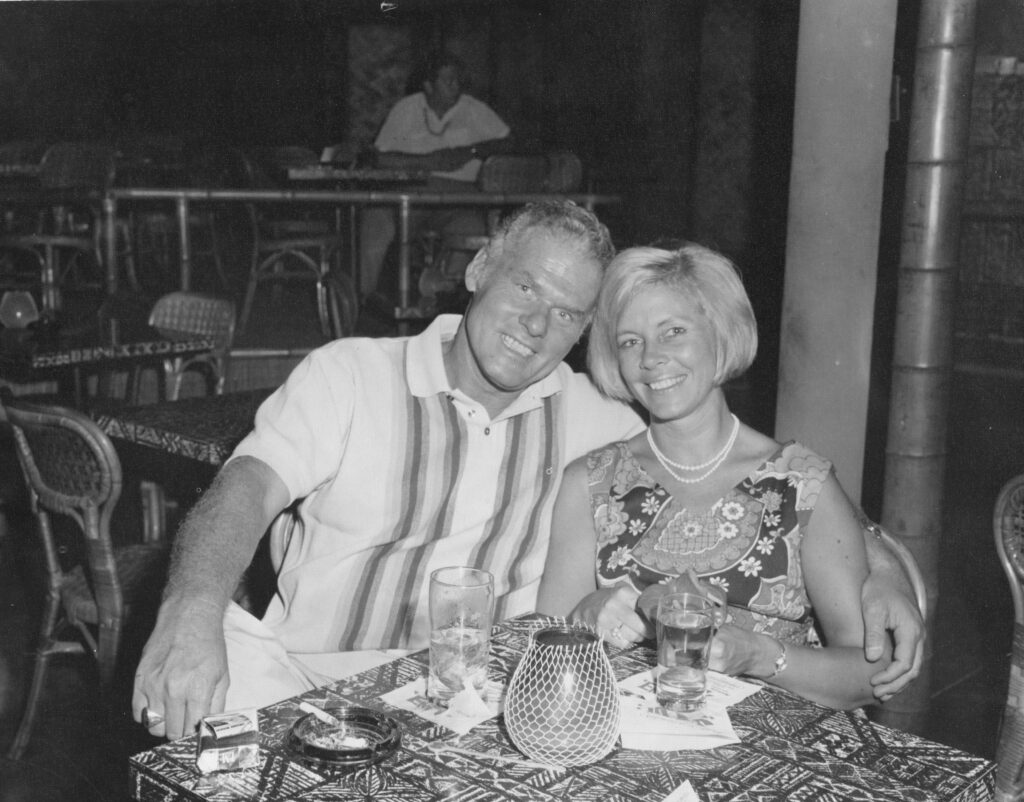 This is probably a picture of Dad and Connie on their honeymoon.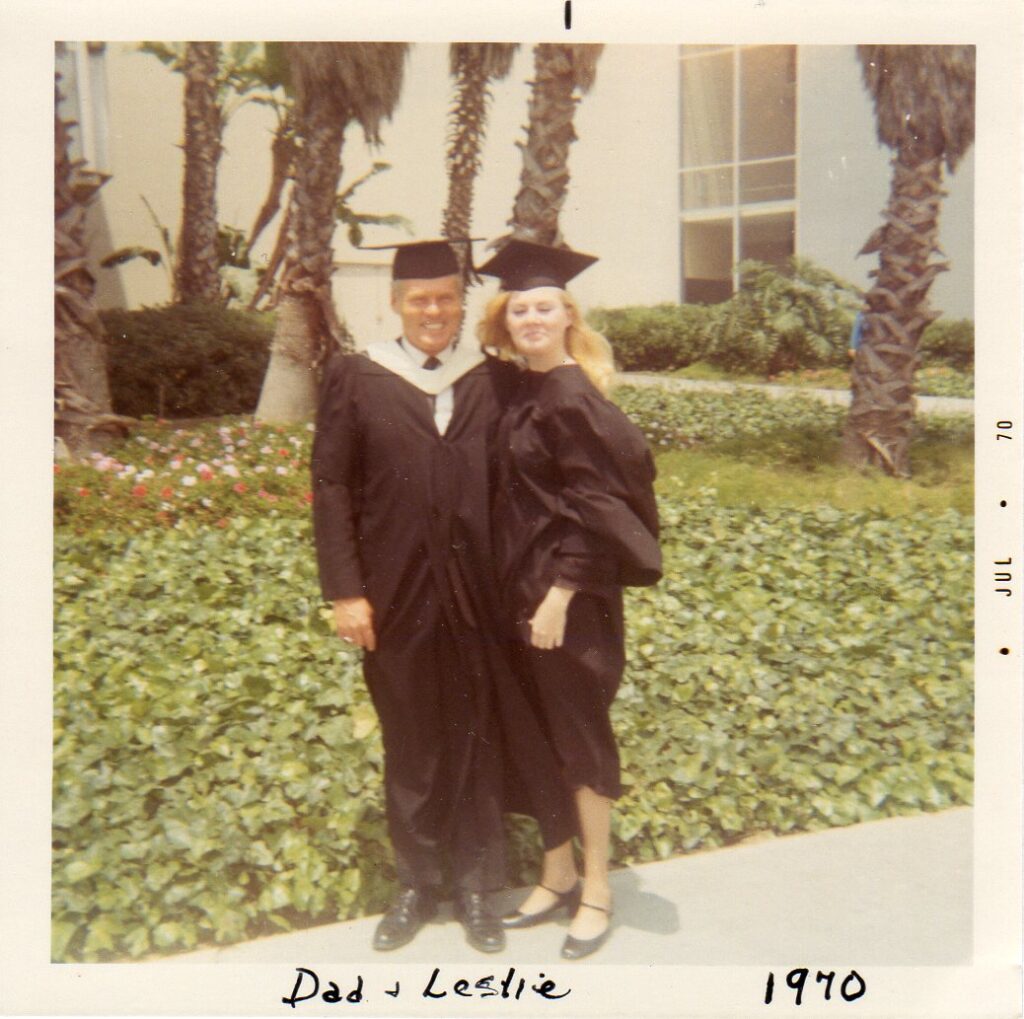 I don't have a lot of pictures of Dad with his children as teenagers. Here he is with Leslie at her college graduation.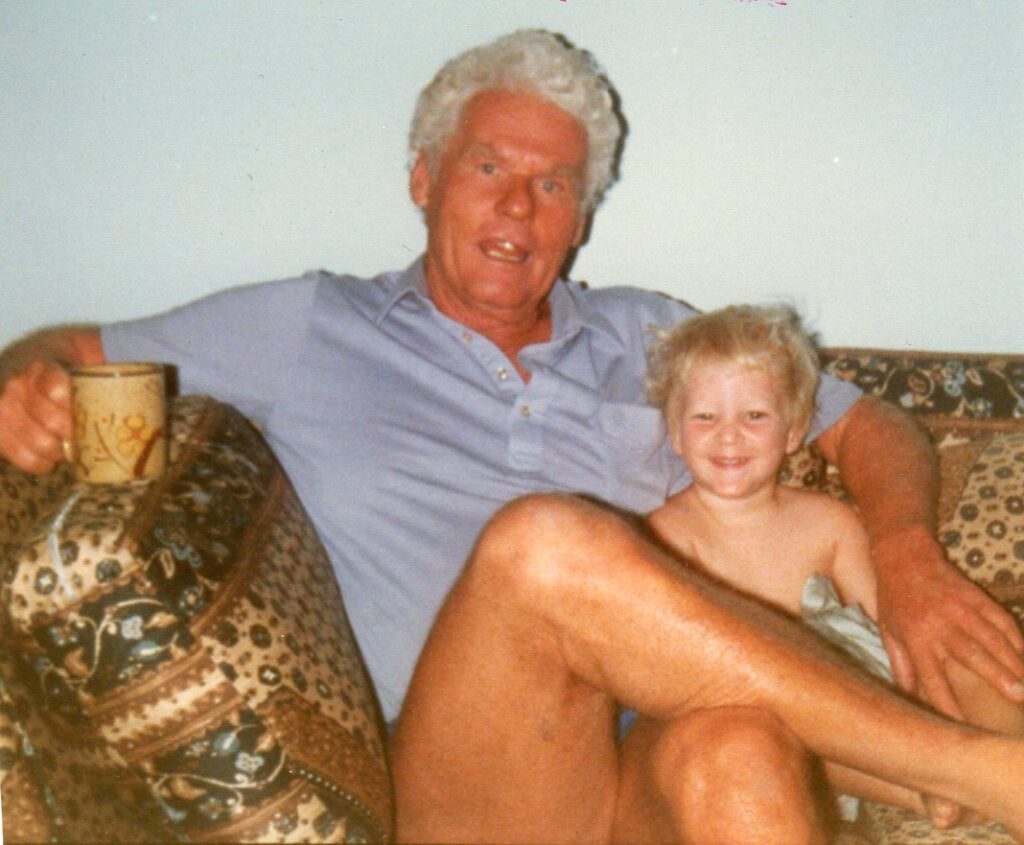 Here's a picture of Dad with his grandson, Jeff.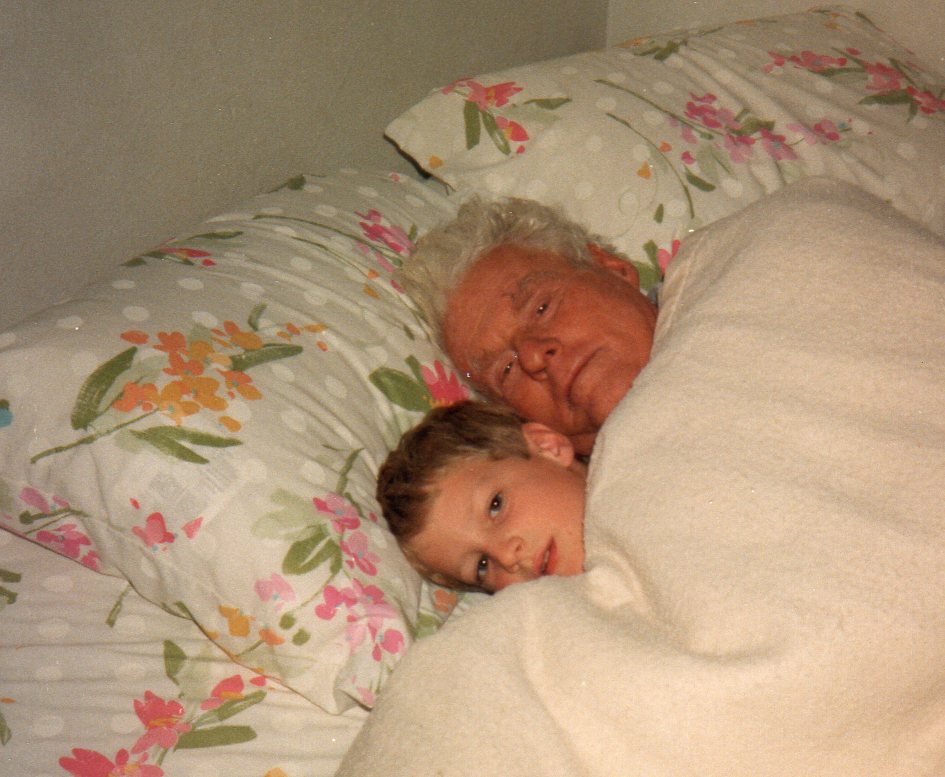 Here is Dad taking a nap with Jeff.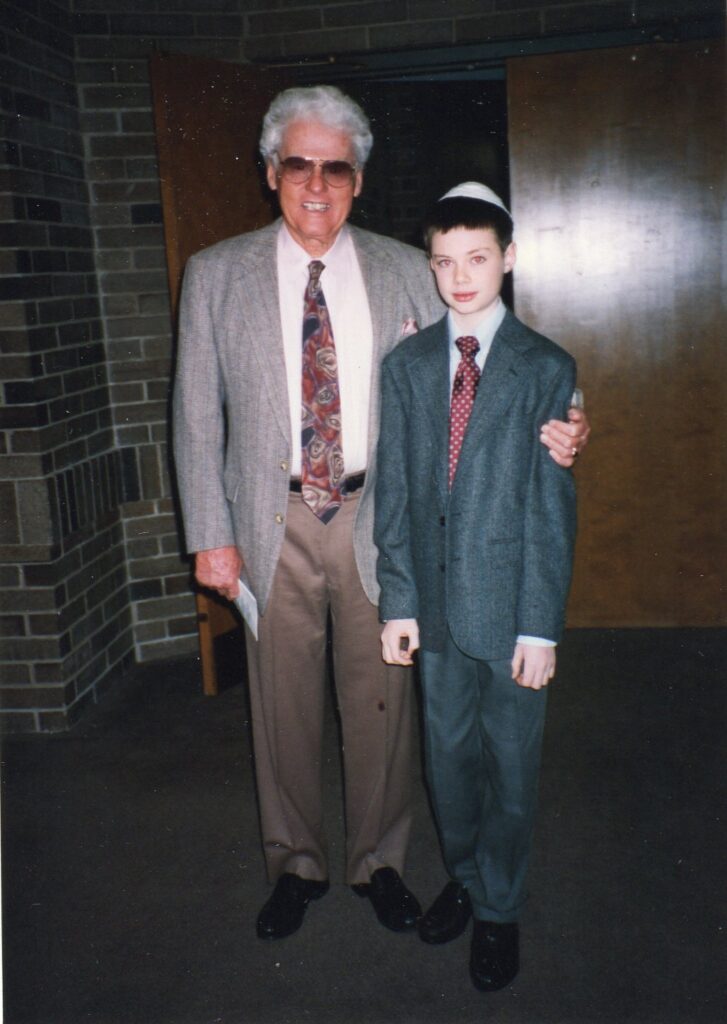 Dad with Matthew Woldenberg at Matthew's Bar Mitzvah. Matthew is Dad's grandson, Leslie's son.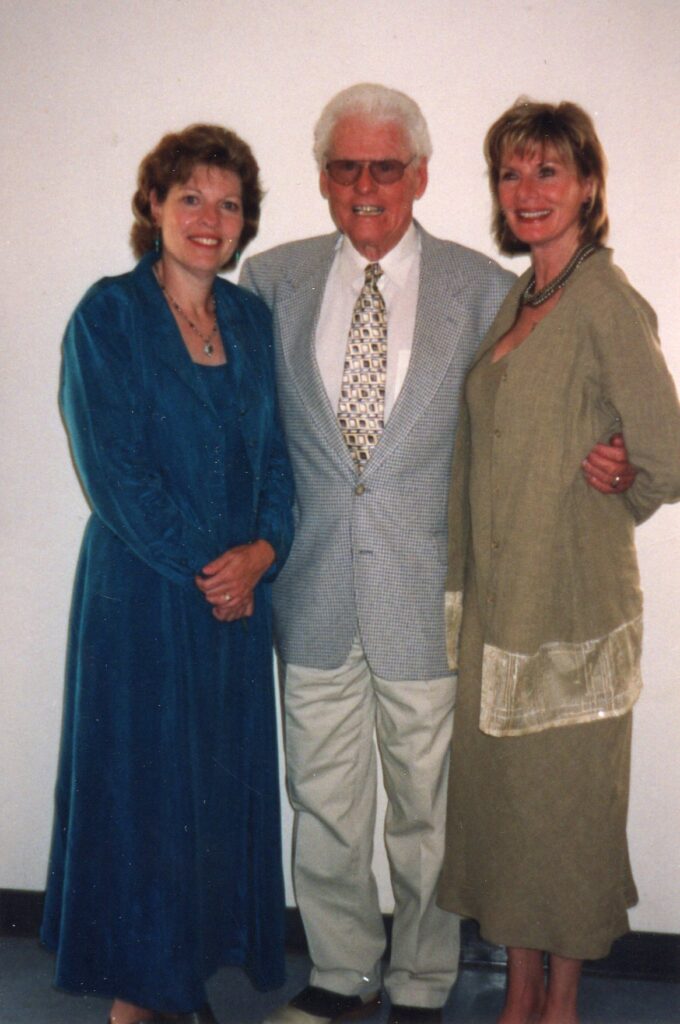 My second wife was also named Leslie. Here is Dad proudly standing with his daughters Jan and Leslie on the occasion of my second wedding, when I married Leslie.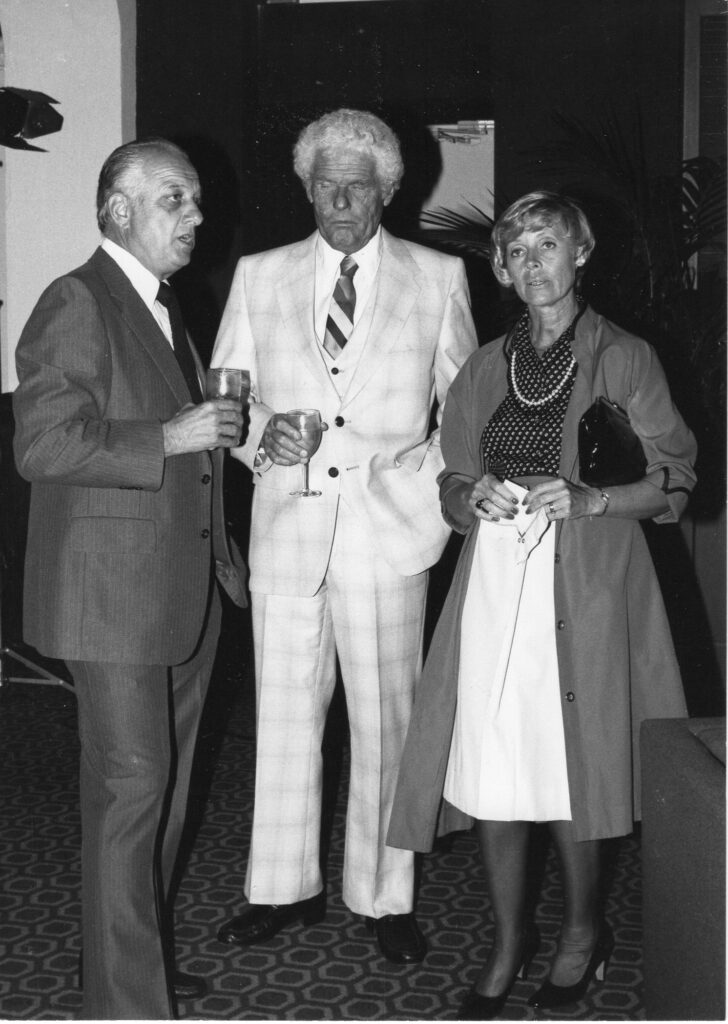 Dad was a huge baseball fan. As a young adult he worshipped Joe DiMaggio, and later Mickey Mantle. After moving to Los Angeles Steve Garvey became his hero. Here he is with Tommy Lasorda, who graduated a few years after Dad from the same high school in Norristown, PA.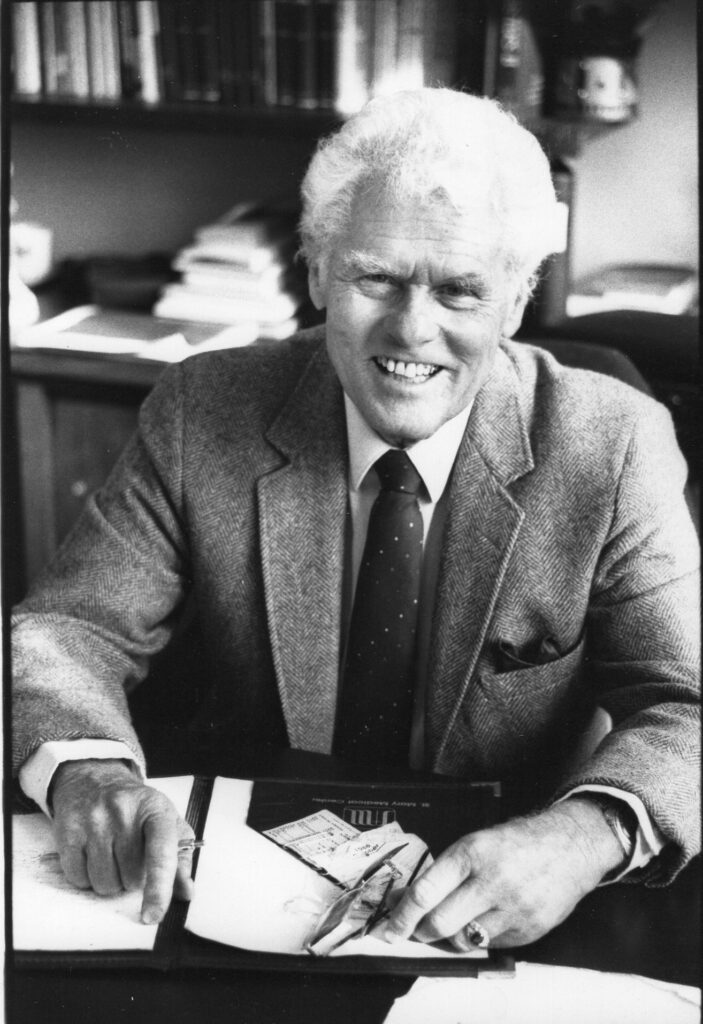 Professionally Dad had a pretty good career at Gettysburg College up until getting divorced, after which he apparently fell out of favor with the college president. He then was hired as Assistant Dean of Students at Cal State Long Beach and eventually became Vice President for Student Relations.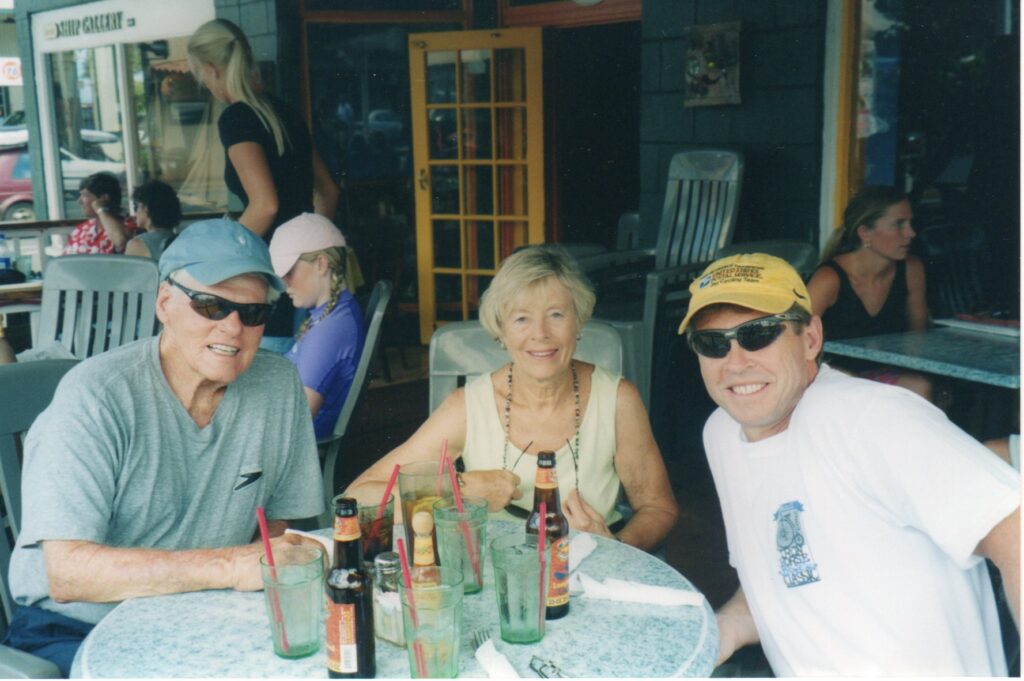 Hawaii was one of Dad and Connie's favorite vacation destinations. Sometime around 2005 they won a week at a condominium on Maui through a silent auction and invited my wife Leslie and me to join them.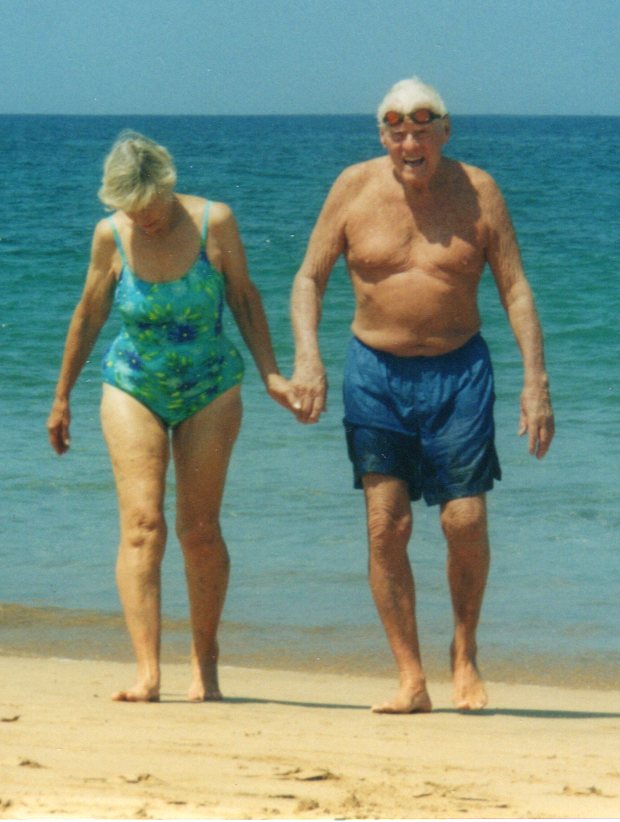 Here they are coming out of the water after a dip in the Pacific in Maui.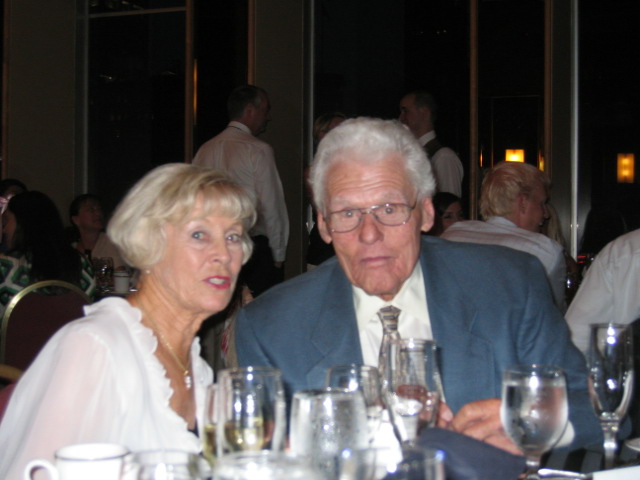 Dad and Connie are enjoying themselves at Alison's wedding.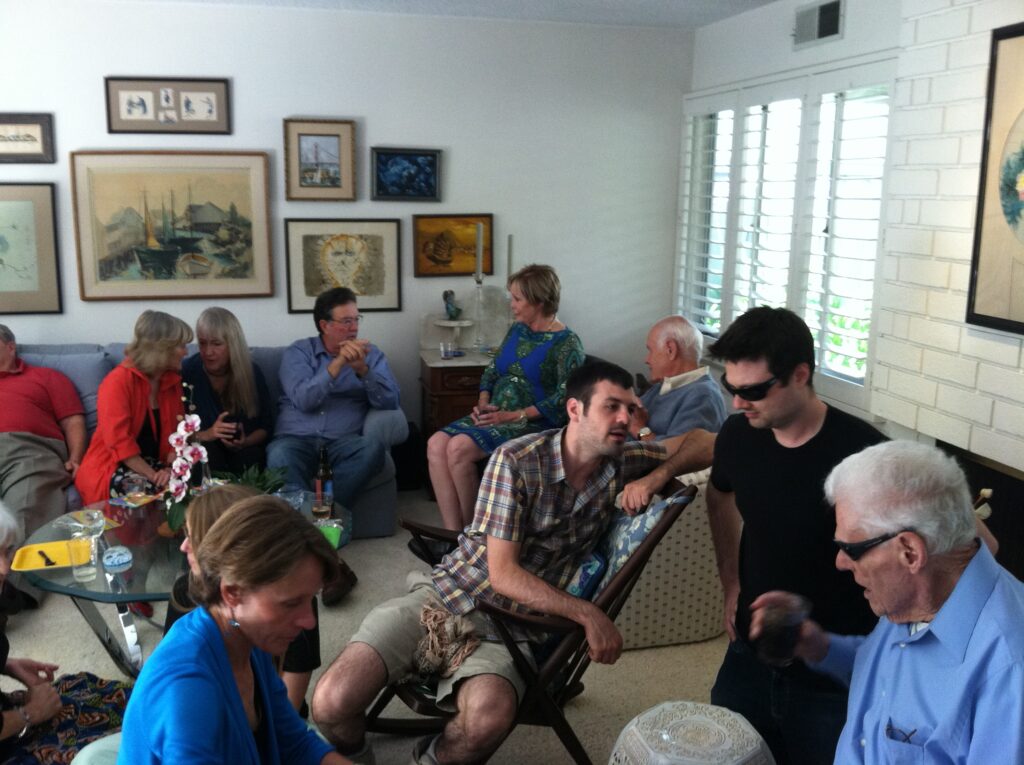 We held a party in Long Beach for Dad's 90th birthday. Here he's talking to my wife, Leslie, with his grandsons Sam and Matt conversing behind him.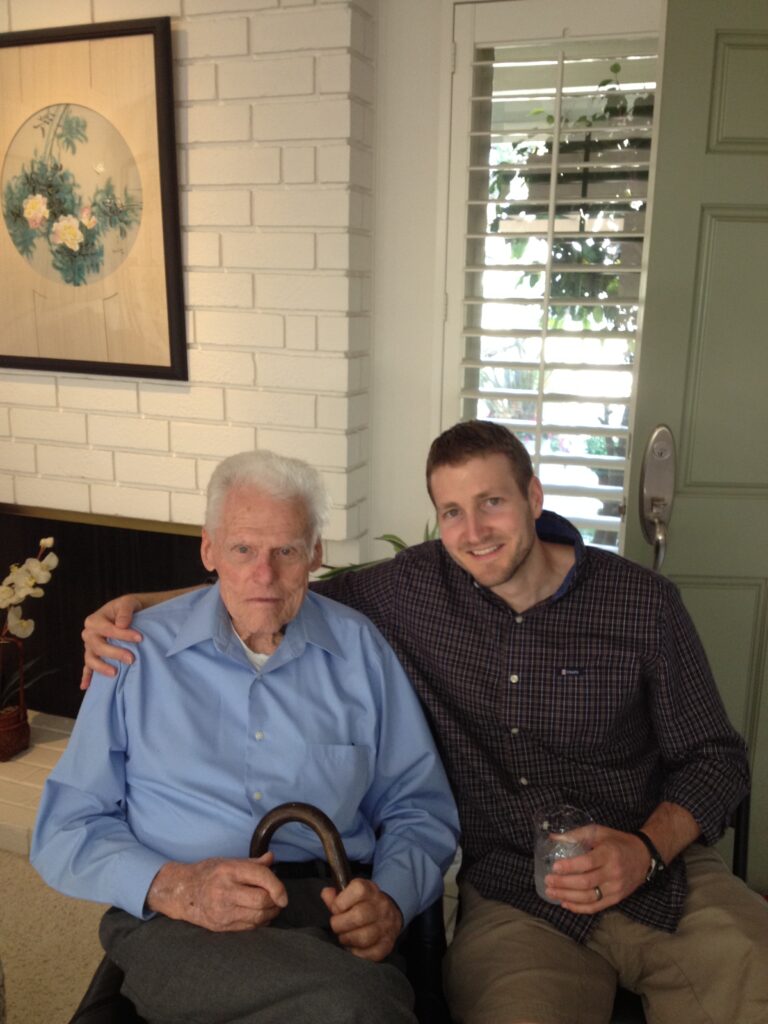 This is Dad with his other grandson, Jeff, at his 90th birthday party. Dad was still pretty sharp then, but declined cognitively in quick fashion shortly thereafter.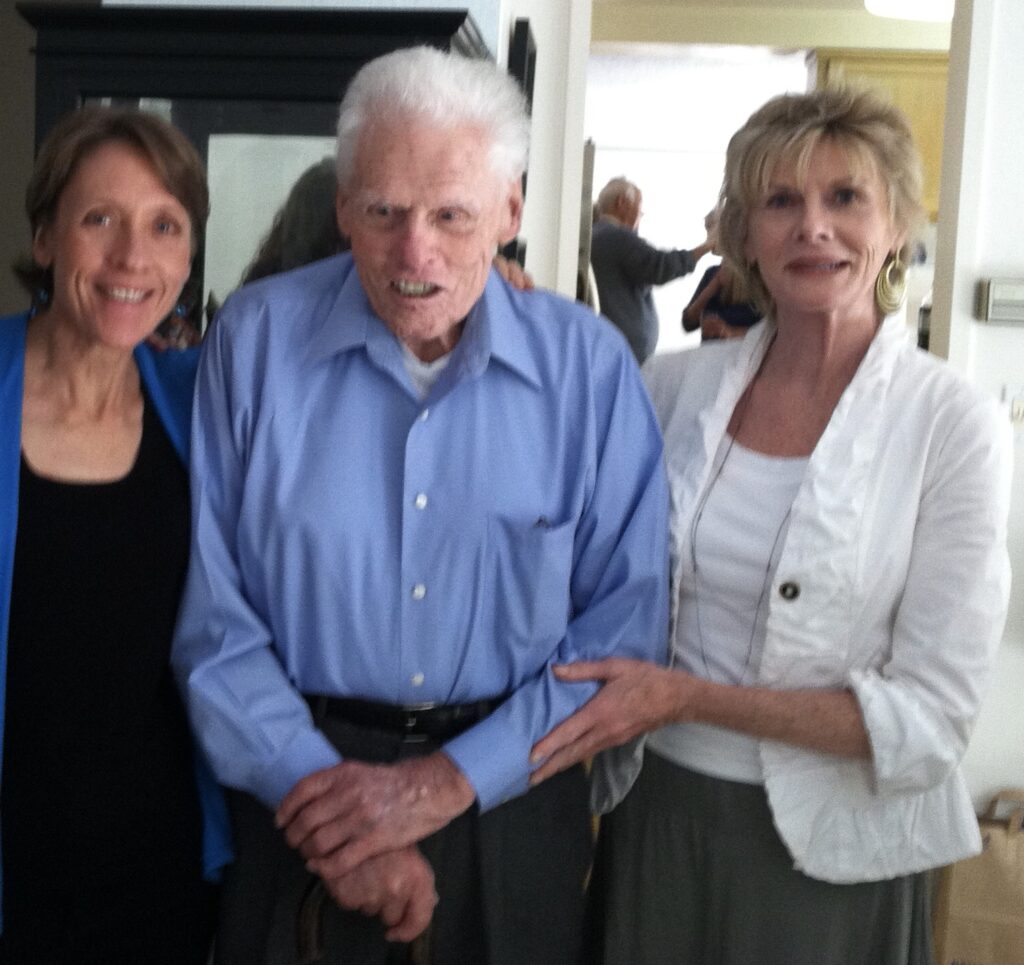 The 90-year-old lucky gentleman supported on either side by the two beautiful Leslies.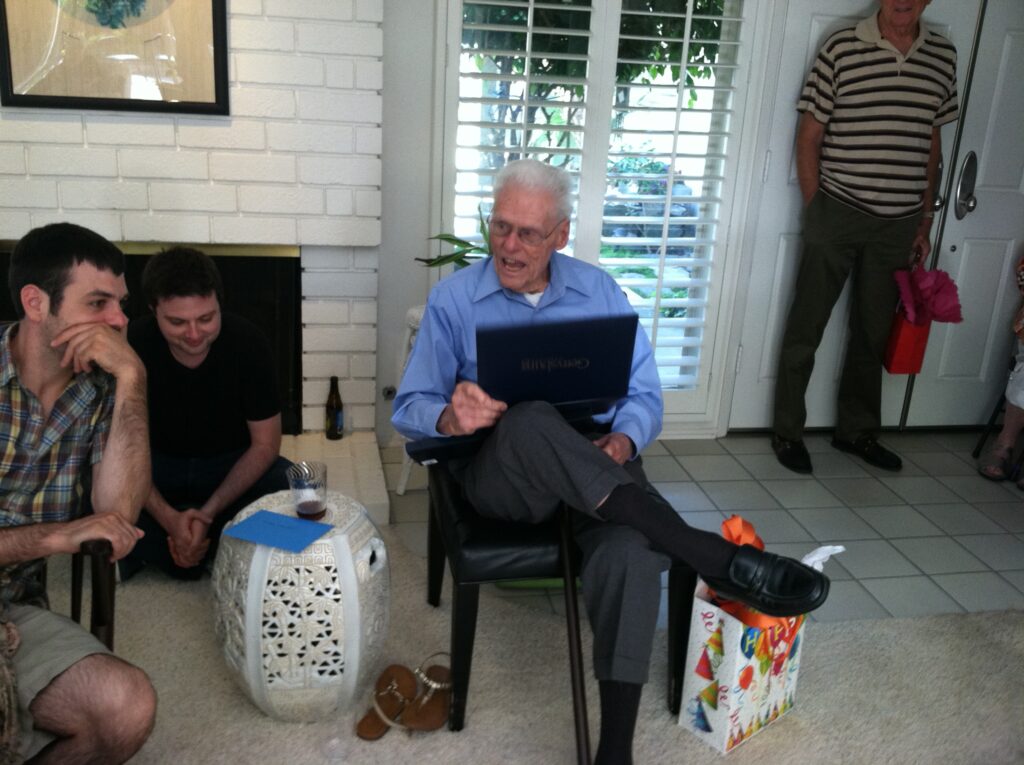 One of Dad's friends had done extensive genealogical research for Dad and presented it to him at his birthday party. Here he is sharing it with Sam and Matt.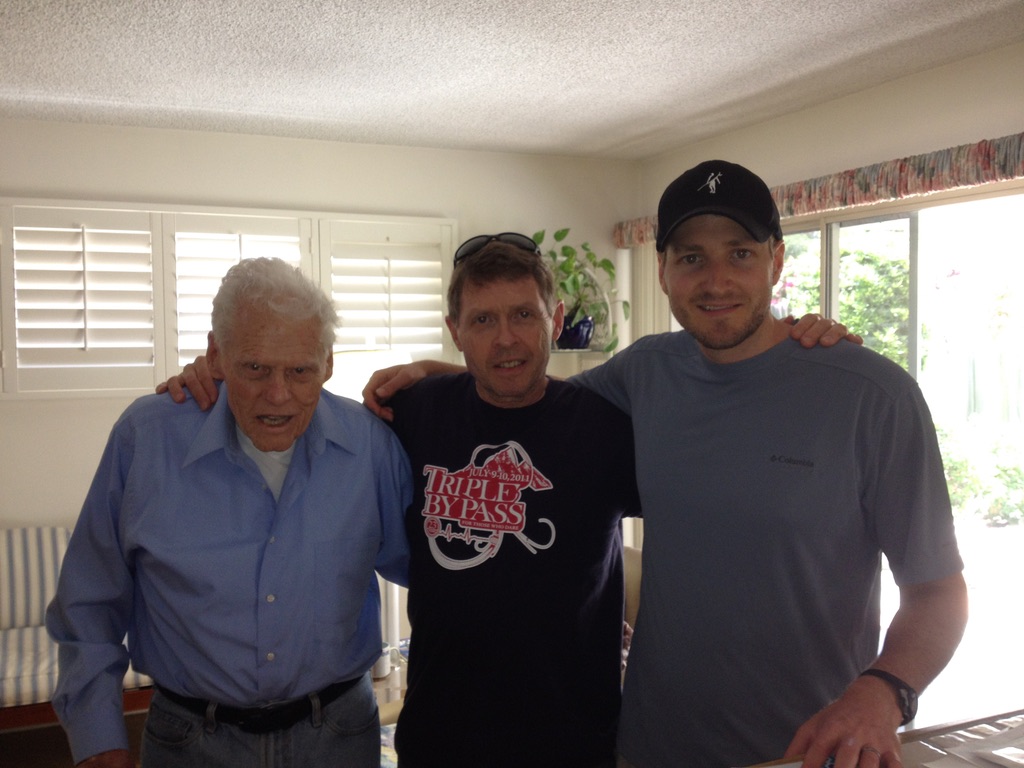 Three generations of Shainline men. My shirt is a reference to a Colorado cycling event, not a cardiac procedure.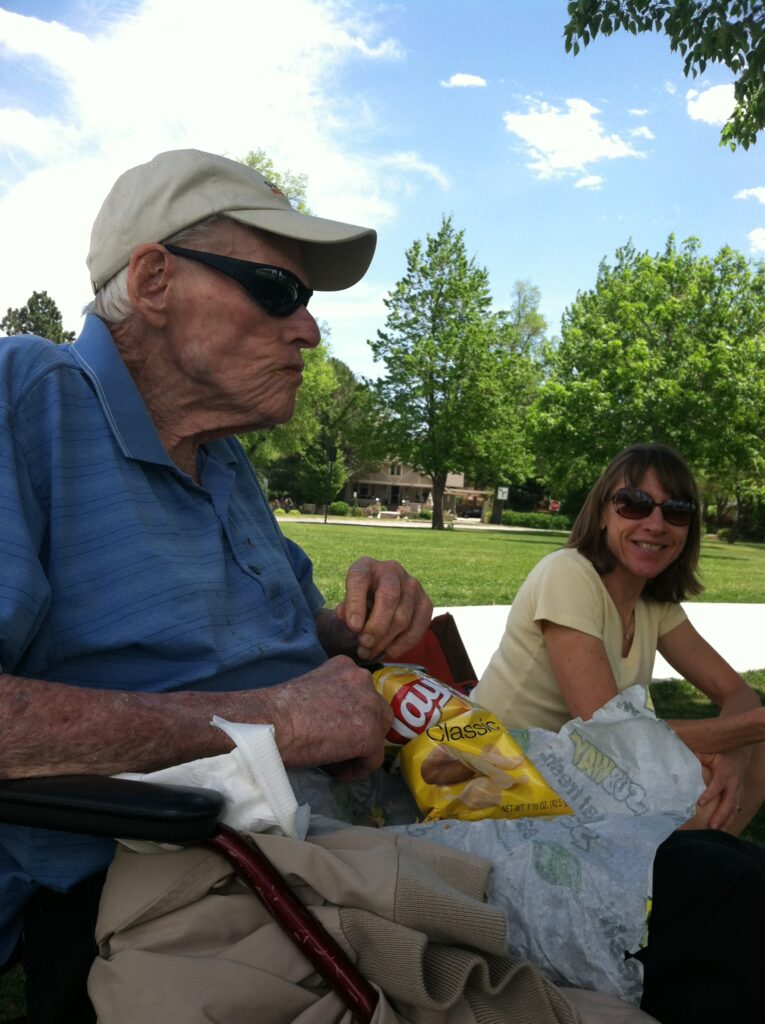 This picture is from May 27, 2013. I think it is the last time my wife Leslie and I were able to take Dad out of the memory care unit. We are near the shore of Sloan's Lake.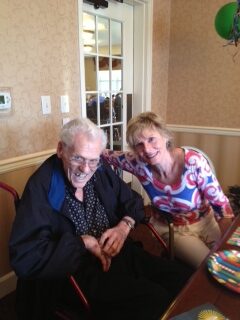 Here is daughter Leslie at Dad's 91th birthday at the memory care unit in Denver.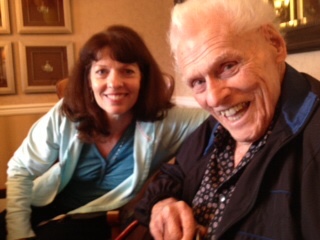 Here is daughter Jan at Dad's 91st birthday at the memory care unit in Denver.